Regular price
₹ 1,999.00
Sale price
₹ 579.00
Unit price
per
71% Off
Sold out
Active Ingredients: Ethanol, Lemon Extract (0.8%), Aloe Vera Extract (0.7%), Nimba Extract (0.6%), DM Water (25%).

Directions for use: Dispense 3ml (2-3 shots) onto your palms and rub your hands together thoroughly, making sure to cover all surfaces. Allow your hands to dry naturally, and do not wipe them.

Storage Information: Keep the container tightly sealed and away from extreme temperatures. Avoid ignition sources.

Safety Instructions: For external use only. Avoid contact with eyes, and keep the product away from sources of ignition. If swallowed, seek medical attention immediately.

Why Choose Hi-Genie: Hi-Genie is a proudly made-in-India brand that offers superior quality compared to major alternatives. Our products are crafted by skilled Indian labor, making them truly authentic Indian products. Hi-Genie is GMP and ISO certified, ensuring that our products meet the highest quality and safety standards.
View full details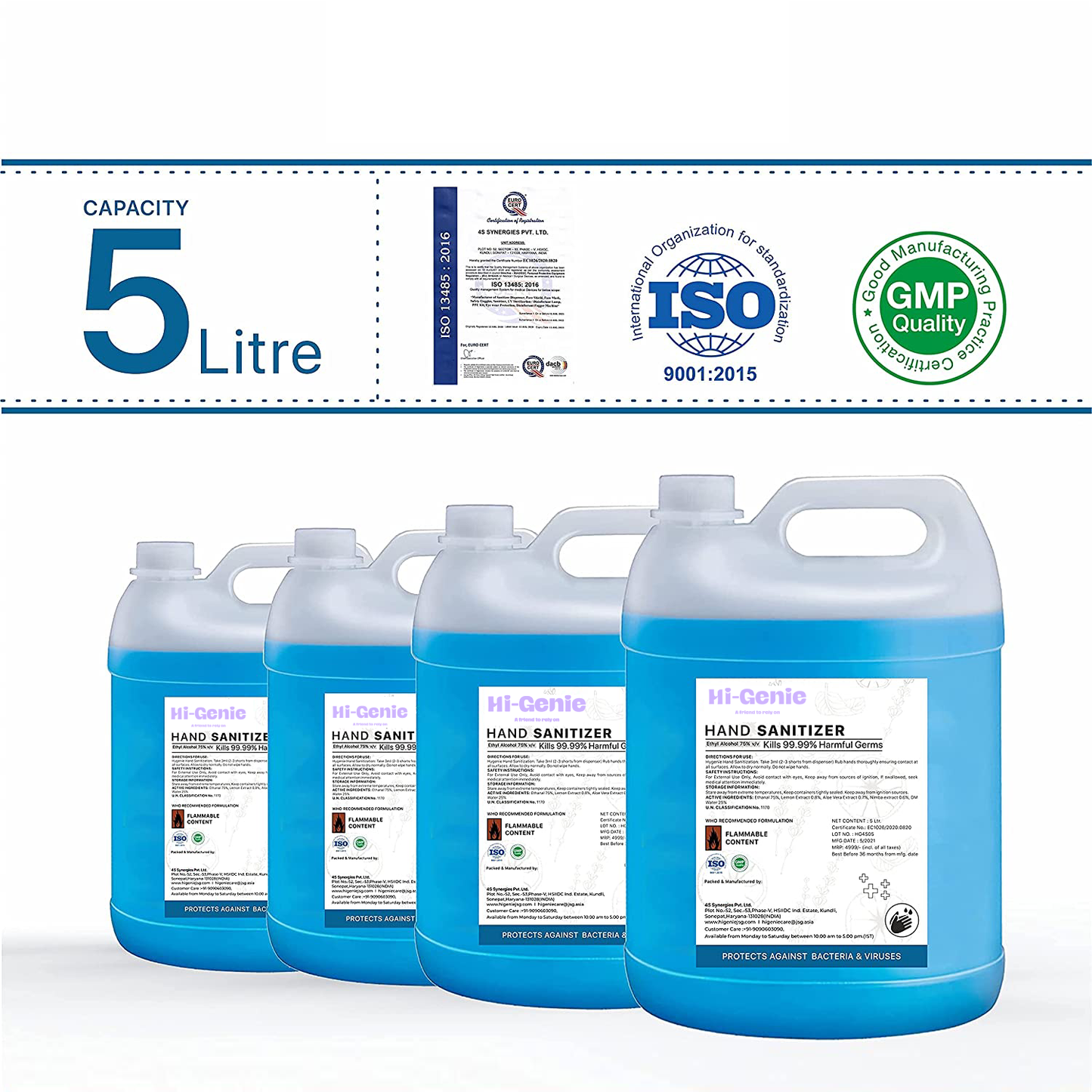 Stress-Free
Elevate your hand-wash experience to another level
Mess-Free
Award-winning anti-clogging product
Magical
Give your hands a luxurious and magical gift
Made in India
Proudly crafted in the heart of India, New Delhi
FUN EASY CONVENIENT FUN EASY CONVENIENT FUN EASY CONVENIENT FUN EASY CONVENIENT FUN EASY CONVENIENT FUN EASY CONVENIENT FUN EASY CONVENIENT FUN EASY CONVENIENT FUN EASY CONVENIENT FUN EASY CONVENIENT FUN EASY CONVENIENT FUN EASY CONVENIENT FUN EASY CONVENIENT FUN EASY CONVENIENT FUN EASY CONVENIENT FUN EASY CONVENIENT FUN EASY CONVENIENT FUN EASY CONVENIENT FUN EASY CONVENIENT FUN EASY CONVENIENT FUN EASY CONVENIENT FUN EASY CONVENIENT FUN EASY CONVENIENT FUN EASY CONVENIENT FUN EASY CONVENIENT FUN EASY CONVENIENT FUN EASY CONVENIENT FUN EASY CONVENIENT FUN EASY CONVENIENT FUN EASY CONVENIENT FUN EASY CONVENIENT FUN EASY CONVENIENT FUN EASY CONVENIENT FUN EASY CONVENIENT FUN EASY CONVENIENT FUN EASY CONVENIENT FUN EASY CONVENIENT FUN EASY CONVENIENT FUN EASY CONVENIENT FUN EASY CONVENIENT FUN EASY CONVENIENT FUN EASY CONVENIENT FUN EASY CONVENIENT FUN EASY CONVENIENT FUN EASY CONVENIENT FUN EASY CONVENIENT FUN EASY CONVENIENT FUN EASY CONVENIENT FUN EASY CONVENIENT FUN EASY CONVENIENT FUN EASY CONVENIENT FUN EASY cccccccccccccccccccccc CONVENIENT FUN EASY CONVENIENT FUN EASY CONVENIENT FUN EASY CONVENIENT FUN EASY CONVENIENT FUN EASY CONVENIENT FUN EASY CONVENIENT FUN EASY CONVENIENT FUN EASY CONVENIENT FUN EASY CONVENIENT FUN EASY CONVENIENT